Wow, what a busy term it's been! We've partied, enjoyed our Christmas lunch, been to the Panto and performed a show! Here's some photos to show what we've been doing.
P1-3 show 'Superstar'.
Our tree was beautifully decorated by the boys and girls.
In maths, we have been practising formation of numbers to 20, sequencing and looking at numbers before, after and in between. We've also started practical activities with addition to 10.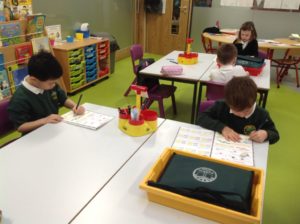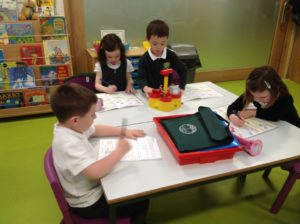 Although our trip to the Fairy Woods was postponed due to the weather, we wrote letters to the fairies and decorated them. We hope they enjoy reading them next term. Our planned trip to the woods was also held back due to the unpredictable weather but we are hoping to make it in the new year.
We have almost completed all initial sounds with just 'x' and 'qu' to complete in the first week of the new term. We have also been working hard on our 'tricky' words covering 'I, the, he, she, be, me, we, my and by' this term.
Fun building together in the activity area.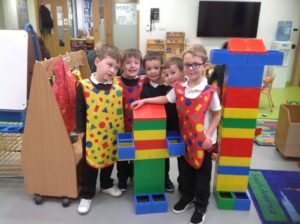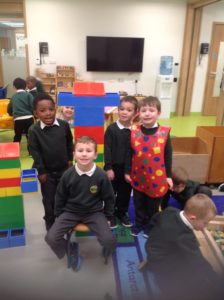 Finally, after all that hard work, P1B are ready for a rest!
Wishing you all a very Merry Christmas and a Happy New Year!