Term four of primary 6 has been busy busy.
We have been working hard in our hometeams and created our own rainforest in the classroom in these teams.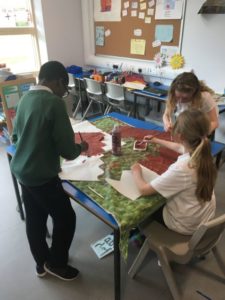 We were lucky to have had three sessions working with Sue Thompson, exploring the story of the Ten Commandments and whether or not conflict solves problems.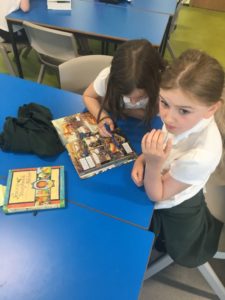 We enjoyed using the outdoor classroom for paired reading and used the outdoors for lots of work when the sun was shining.
We had a visit from the SSPCA about Food and Farming, the children were very interested to learn about how farm animals were cared for and kept healthy.
Two weeks ago we visited the I-zone at the Jesmond Centre and got to play interactive games whilst keeping fit.
I have thoroughly enjoyed working with p6 this year and I am looking forward to continuing on into p7.
Have a lovely holiday, see you in August!